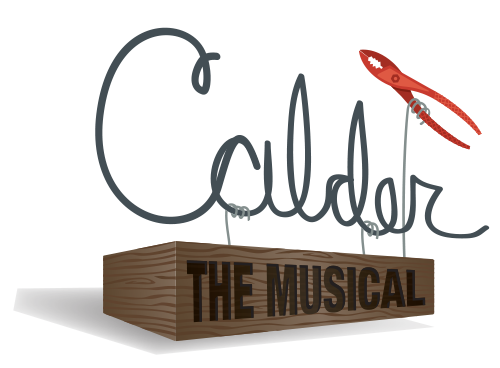 "Calder, The Musical"
The preview was the best-selling show at IndyFringe Festival 2016, before its world-premiere, full-length musical production at IndyFringe Basile Theatre in early 2017.
"Calder, The Musical" traces the life of artist Alexander Calder, considered one of the most important American sculptors of the 20th century. He is best known for his colorful, moving sculptures called "mobiles" and his abstract, static ones dubbed "stabiles," enjoyed in public spaces, large and small, all over the world. 
Producing partners Dustin Klein and Tom Alvarez bring you the rest of the story. From his humble beginnings in Pennsylvania, to bon vivant in Paris and later, political activism of the Vietnam Era, see the highlights of Calder's life and understand his creative inspirations.  
Winner of two Mitty Awards for Most Impressive Original Production and Most Impressive Set Design, "Calder, The Musical" brings this icon's art to life through drama, music, dance and visual art.