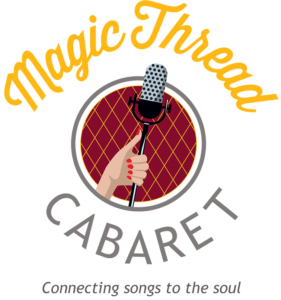 FOR IMMEDIATE RELEASE
September 23, 2019
Media Contact
Shannon Samson
(317) 999-7088
shannonsamson22@gmail.com
SINGING STREISAND
Cabaret Revue Pays Homage to an Icon
(Carmel, Ind.) — In a career spanning six decades, there is no one like the incomparable Barbra Streisand. Coming off an award-winning IndyFringe Festival run, Klein and Alvarez Productions, LLC is now bringing what is sure to be another hit, "Singing Streisand: An Evening with Brynn Kathryn Tyszka" to The Cat on October 11-13 to wrap up the mesmerizing, critically-acclaimed 2019 Magic Thread Cabaret season.
"Singing Streisand: An Evening with Brynn Kathryn Tyszka" is a cabaret revue of iconic Barbra Streisand songs, from Broadway favorites to jazz standards to original material written for the legend herself. Lifelong fans will love the classic take on her greatest hits, while newcomers will get to enjoy this treasured material alongside a blending of Tyszka's personal and biographical narratives, accompanied on piano by MTC artistic director Dustin Klein.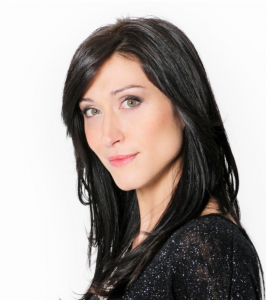 "After performing as Fanny Brice years ago, I swore I would never take on another project associated with Barbra Streisand—people can be very protective of such a cherished icon, even when she's merely portraying another great woman in history," said Tyszka. "After talking with the producers, Dustin Klein and Tom Alvarez, however, I found myself thrilled to take on this material and tell Barbra's story alongside my own. Magic Thread Cabaret is extremely supportive and collaborative when it comes to developing its productions, and I couldn't be more thankful to them for allowing me the chance to test my nerve and accept this harrowing challenge!"
Tyszka will be joined by special guest Katy Gentry, reprising some tunes from her hit 2018 Magic Thread Cabaret show "Katy Gentry: Judy Garland LIVE!" "I am always ready to bring Judy back to the stage and especially to join the fabulous Brynn and Magic Thread!" said Gentry. "It was said that Garland was like a mentor to Streisand. They had a unique connection and power on stage and off."
A native of Rochester, New York, Tyszka has toured nationally with NETworks and ArtsPower productions and has enjoyed working regionally with Geva Theater Centre and Playhouse on Park. Locally, she enjoys performing as a soprano with the Indianapolis Symphonic Choir. Indianapolis audiences may also recognize her from her appearances as Tatiana Racon in "A Comedy of Tenors" and in the ensemble of "Dirty Rotten Scoundrels" at Actors Theatre of Indiana. Favorite experiences of hers include "Into the Woods" (Witch), "Falsettos" (Trina), "John & Jen" (Jen), "Cabaret" (Sally Bowles), "Heathers: The Musical" (Heather Chandler), and "Chicago" (director/choreographer). Before moving to Indiana, Tyszka also served as the chair of the acting department for the Rochester Association of Performing Arts, where she taught several teen/adult acting courses.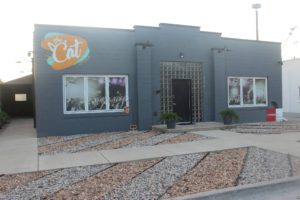 "Singing Streisand: An Evening with Brynn Kathryn Tyszka" runs Friday, October 11 and Saturday, October 12 at 7:30 p.m. and Sunday, October 13 at 4:00 p.m. at The Cat, 254 Veterans Way in Carmel, Indiana. Tickets are $30 general admission/$25 seniors/$20 students with valid ID and available online at magicthreadcabaret.com, by calling 800-838-3006 or at the door. Beer, wine and snacks are for sale at concessions. There will be a free, opening night party for opening night attendees on Friday, October 11, immediately following the show, just a block away at Peace Water Winery, 37 W. Main Street in Carmel. Fifteen percent of wine sales will be donated to Magic Thread Cabaret. Bazbeaux will donate pizza.
Dustin Klein and Tom Alvarez of Klein & Alvarez Productions, LLC most recently produced "Les Chanteuses" at IndyFringe Festival in August 2019. It was named "Best Cabaret" and was the fourth best-selling show of the festival. Earlier this year, they staged "Bill Book: It's a Most Unusual Day" and "Cory Lingner: Just a 'Dancer'" to sold-out audiences at The Cat as part of the Magic Thread Cabaret Series. Ticket sales exceeded the record they previously set with "Katy Gentry: Judy Garland LIVE!" in July 2018. Klein & Alvarez were also the creators of "Broadway's Leading Ladies: A Tribute" for the IndyFringe Festival in August, 2018, the top-selling show at its venue and the second best-selling show of the festival. The pair produced the best-selling show of IndyFringe Festival 2016, the workshop presentation of "Calder, The Musical," which they turned into a full-length production that made its debut in January 2017 to packed houses in Indianapolis. The musical won two Mitty Awards for "Most Impressive Original Production" and "Most Impressive Set Design." Currently, Klein and Alvarez are working to present the show in other markets.
In November 2017, Klein and Alvarez debuted Magic Thread Cabaret, a nonprofit venture with the goal of "Connecting Songs to the Soul." The series is fiscally sponsored by Fractured Atlas, the New York-based nonprofit technology company that provides business tools for artists. Magic Thread Cabaret sponsors include BMO Harris bank, Noble Consulting, Diane Meyer Simon, Rachel Simon and Patsy Solinger. In-kind sponsors are Bazbeaux Pizza, Coby Palmer Designs, Peace Water Winery, and Printing Partners. Current Publishing is the media sponsor.
###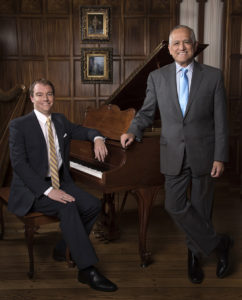 Klein & Alvarez Productions, LLC, which values a high degree of artistic excellence, seeks to provide performance, employment and educational opportunities for local artists. We believe that music, drama and dance can transform lives and enlighten society through art that is uplifting, thought-provoking and entertaining.