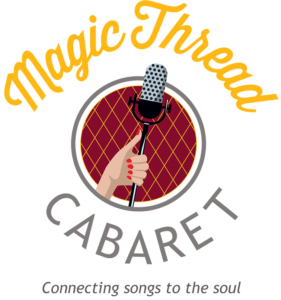 FOR IMMEDIATE RELEASE
May 10, 2019
Media Contact
Shannon Samson
(317) 999-7088
shannonsamson22@gmail.com
MONTH OF MAY ENDS WITH "A MOST UNUSUAL DAY"
Veteran Indianapolis Performer Takes on New Role in Magic Thread Cabaret
(Carmel, Ind.) — Klein and Alvarez Productions, LLC is proud to announce the latest offering in the sophomore season of Magic Thread Cabaret, "Bill Book: It's a Most Unusual Day." Shattering yet another box office record earlier this spring, the next show in this acclaimed series promises to be as entertaining as it is diverse, with its headliner showcasing his range as a consummate, highly regarded fixture in the Indy arts scene.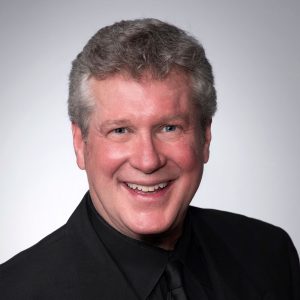 In "It's a Most Unusual Day," Book presents an eclectic, 90-minute program of his favorite classic, pop, swing, comedy and country songs, weaved together with personal memories and stories of love, laughter, friendship and family. Book will perform three shows, accompanied by music director, pianist-arranger Jeffrey Bowen, bass player Scott Carroll and percussionist Greg Wolff, on May 31, June 1 and 2 at The Cat Theatre, blocks away from the thriving Carmel Arts & Design District.
"Over the years, I have had the great pleasure of seeing Bill in numerous lead roles in musicals throughout Central Indiana and have always been thoroughly impressed with his performances," said managing director Tom Alvarez. "MTC is absolutely delighted he is making his cabaret debut with us and hope his considerable fan base, as well as those who have yet to experience his talents, will come out to see this gifted artist."
Book has a storied career in Central Indiana theatre and beyond. He recently appeared in "The Hunchback of Notre Dame" and "Billy Elliot" for BOBDIREX and as King Arthur in "Spamalot!" Past favorite roles of his include Georges in "La Cage aux Folles," Arthur in "Camelot,"
Detective Stone in "City of Angels," Smudge in "Forever Plaid," The Reciter in "Pacific Overtures," Christopher "Kit" Gill in "No Way To Treat A Lady," Henry Saunders in "Lend Me A Tenor," all three of Charity's love interests in "Sweet Charity," George Hay in "Moon Over Buffalo," Sky Masterson in "Guys and Dolls," Leo Clark and his alter ego Maxine in "Leading Ladies," and Guido Contini in "Nine," for which he won IndyStar's Corbin Patrick Award for Best Actor. Book has worked extensively at Beef & Boards Dinner Theatre, Phoenix Theatre, American Cabaret Theatre, Theatre on the Square, Footlite Musicals and more. Originally from Carmel and now living in Indy, Book is a multiple Civvie and Encore Award winner.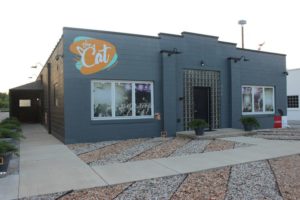 Music director Jeffrey Bowen's list of accomplishments includes performing an opening act for Jay Leno and with Colton Smith from "The Voice." He's played in landmark venues such as Ryman Auditorium in Nashville and Elliott Hall of Music at Purdue University. When he isn't serving as music director for theatres all over Central Indiana, Bowen writes custom songs for clients and arranges music for competitive show choirs. He shares his extensive catalog on his website jeffreybowenmusic.com and YouTube.
"Bill Book: It's a Most Unusual Day'" runs Friday, May 30 and Saturday, June 1 at 7:30 p.m. and Sunday, June 2 at 4:00 p.m. at The Cat, 254 Veterans Way in Carmel. Tickets are $30 general admission/$25 seniors/$20 students with valid ID and available online at magicthreadcabaret.com, by calling 800-838-3006 or at the door. Beer, wine and snacks are for sale at concessions. Following Friday night's performance, the audience is invited to an opening night fundraising party at Peace Water Winery, 37 W Main Street in Carmel, just five minutes from The Cat. Fifteen percent of wine sales will be donated to Magic Thread Cabaret. Bazbeaux pizza will be served, along with desserts.
Dustin Klein and Tom Alvarez of Klein & Alvarez Productions, LLC most recently produced "Cory Lingner: Just a 'Dancer'" to sold-out audiences at The Cat in March. Ticket sales exceeded the record Magic Thread Cabaret previously set with "Katy Gentry: Judy Garland LIVE!" in July 2018. Klein & Alvarez were also the creators of "Broadway's Leading Ladies: A Tribute" for the IndyFringe Festival in August, 2018, the top-selling show at its venue and the second highest-selling show of the entire festival. The pair produced the best-selling show of IndyFringe Festival 2016, the workshop presentation of "Calder, The Musical," which they turned into a full-length production that made its debut in January 2017 to packed houses in Indianapolis. The musical won two Mitty Awards for "Most Impressive Original Production" and Most Impressive Set Design. Currently, Klein and Alvarez are working to present the show in other markets.
In 2017, Klein and Alvarez debuted Magic Thread Cabaret, a nonprofit venture with the goal of "Connecting Songs to the Soul." The series is fiscally sponsored by Fractured Atlas, the New York-based nonprofit technology company that provides business tools for artists. Magic Thread Cabaret sponsors include BMO Harris bank, INNOVATIVE, Frank and Katrina Basile, Drs. Raghu and Veena Mirmira, Noble Consulting, Diane Meyer Simon and Rachel Simon. In-kind sponsors are Coby Palmer Designs, Peace Water Winery, Printing Partners and Clay Swindle. Current Publishing is the media sponsor.
Magic Thread Cabaret's 2019 season also includes the following acts:
"Les Chanteuses"
IndyFringe Theatre Festival
August 15-25
"Singing Streisand: An Evening with Brynn Kathryn Tyszka"
The Cat Theatre
Oct. 11, 12 & 13
Visit the website magicthreadcabaret.com to learn more the series, past and present, buy
tickets and inquire about season passes. Packages include discount tickets and preferred
seating.
###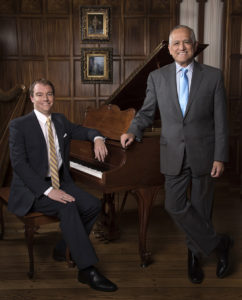 Klein & Alvarez Productions, LLC, which values a high degree of artistic excellence, seeks to provide performance, employment and educational opportunities for local artists. We believe that music, drama and dance can transform lives and enlighten society through art that is uplifting, thought-provoking and entertaining.