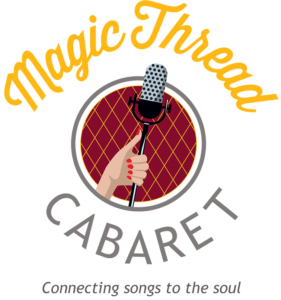 FOR IMMEDIATE RELEASE
February 11, 2019
(Carmel, Ind.) — Klein & Alvarez Productions, LLC is delighted to follow its successful inaugural season with another carefully curated lineup for 2019 of diverse and dynamic artists, all of whom have ties to Indianapolis. Magic Thread Cabaret prides itself on showcasing both new and veteran talent and "Connecting Songs to the Soul" for audiences just discovering cabaret and long-time enthusiasts who've helped make Central Indiana a mecca for this urbane and intimate art form.
Three acts will be staged at The Cat Theatre in Carmel, where Magic Thread Cabaret broke box-office records last year. "Dustin and Tom help me see what can be done, not what's usually done," said Will Wood, founding artistic director of The Cat. "Their persistent pushing of artistic boundaries makes each cabaret better, and in kind, makes The Cat better!"
The summer show will run at IndyFringe Festival 2019 in a yet-to-be-assigned venue in the Mass Ave Arts & Theatre District in downtown Indianapolis. It's the same festival that producing partners Dustin Klein and Tom Alvarez debuted their original production of "Calder, The Musical," the best-selling show of IndyFringe 2016 and most recently, the second highest-grossing Fringe show of the 2018, "Broadway's Leading Ladies: A Tribute."
"Having enjoyed wide success with our first season, Magic Thread Cabaret is very excited to
showcase more remarkable local talent," said Managing Director Tom Alvarez.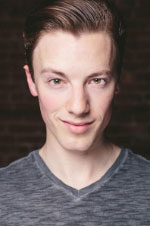 Cory Lingner: Just a "Dancer"
March 29, 30 & 31
Friday & Saturday at 7:30 p.m.
Sunday at 4:00 p.m.
Indianapolis native Cory Lingner is no stranger to the stage in Central Indiana. Lingner, who started dancing at age four, graduated from Carmel's University High School and went on to earn a BFA in musical theatre performance from the Weitzenhoffer School of Musical Theatre at University of Oklahoma in 2013. On Broadway, he's performed most recently in "Carousel," as well as "Charlie and the Chocolate Factory," "An American in Paris," and "On the Town." On TV, Lingner has appeared on Saturday Night Live, the Tony Awards, Today Show, Macy's Thanksgiving Day Parade and Hulu's "The Battery's Down."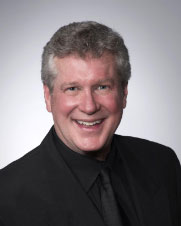 Bill Book: It's a Most Unusual Day
May 31, June 1 & 2
Friday & Saturday at 7:30 p.m.
Sunday at 4:00 p.m.

Bill Book recently appeared in "Hunchback of Notre Dame" and in "Billy Elliot" for BOBDIREX and as King Arthur in "Spamalot!" Past favorite roles of his include Georges in "La Cage aux Folles," Arthur in "Camelot," Detective Stone in "City of Angels," and Smudge in "Forever Plaid." Book has worked extensively at Beef & Boards Dinner Theatre, Phoenix Theatre, American Cabaret Theatre, Theatre on the Square, Footlite Musicals and nearly every other theatre in Indianapolis. He is also a multiple Civvie and Encore Award winner.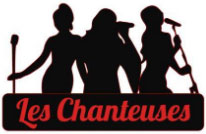 Les Chanteuses
IndyFringe Theatre Festival
August 15-25
Show dates/times TBA

Three artists pay tribute to legendary ladies of song in an electrifying program of pop, blues and jazz standards. Cast TBA.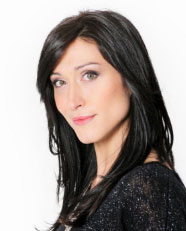 Singing Streisand: An Evening with Brynn Kathryn Tyszka
Oct. 11, 12 & 13
Friday & Saturday at 7:30 p.m.
Sunday at 4:00 p.m.
A transplant to Central Indiana from Rochester, New York, Tyszka has performed with the Indianapolis Symphonic Choir and Actors Theatre of Indiana. She's toured nationally with NETworks and ArtsPower and has played iconic roles such as Sally Bowles in "Cabaret" and the Witch in "Into the Woods." Tyszka can't wait to bring the living legend of Barbra Streisand to The Cat in a performance that will highlight her own stunning talent.
"Our artists, who encompass racial, age, gender and musical diversity, represent something for everyone," said Dustin Klein, artistic director. "I am very excited to create and perform in several of these shows myself. My greatest reward is watching people of all ages enjoy our productions. Once people experience the cabaret art form, they love it."
In November 2017, Klein and Alvarez debuted Magic Thread Cabaret. It is fiscally sponsored by Fractured Atlas, the New York-based nonprofit technology company that provides business tools for artists. Current Publishing is the media sponsor.
Tickets for solo acts at The Cat, 254 Veterans Way in Carmel, will be available online at brownpapertickets.com a month prior to opening night. Tickets are $30 for general admission, $25 for seniors (65+) and $20 for students with valid ID, with a beer and wine cash bar and light refreshments. IndyFringe Festival tickets are $15 for general seating and will be available in August at indyfringe.org. For season tickets that include discounts and preferred seating, contact Tom Alvarez at tomalva@gmail.com.
###
Klein & Alvarez Productions, LLC, which values a high degree of artistic excellence, seeks to provide performance, employment, and training opportunities for local artists. We believe that music, drama and dance can transform lives and enlighten society through art that is uplifting, thought-provoking and entertaining.