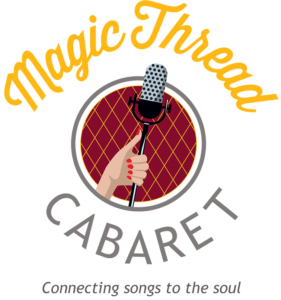 FOR IMMEDIATE RELEASE
October 26, 2018
Media Contact
Shannon Samson
(317) 999-7088
shannonsamson22@gmail.com
MELISSA SCHOTT RETURNS TO INDIANA
Magic Thread Cabaret Brings Two Distinct Shows to Holiday Audiences
(Carmel, Ind.) — Magic Thread Cabaret is proud to welcome back to Indiana for its final act of the 2017-18 season a shining star of New York City and beyond, dancer-singer-actress-choreographer Melissa Schott. The accomplished young artist will present her own cabaret November 16-18, "Melissa Schott: The Key of Me," at The Cat Theatre in Carmel the weekend before Thanksgiving.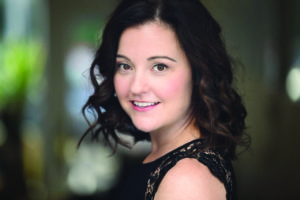 Schott brings a blend of pop, Broadway and folk to her cabaret, making "you feel like she's singing it just for you," according to Indiana Auditions. You will spot Schott playing a waitress in the next season of Amazon's "The Marvelous Mrs. Maisel." The New Palestine, Indiana native has toured nationally with Cirque du Soleil's "Banana Shpeel," performed as a soloist across the U.S. and Canada in the symphony pops concert "Classic FM" and was a member of the national company of "Irving Berlin's White Christmas" at Detroit's Fox Theatre. She was invited to perform as a featured soloist at the Adrienne Arsht Center's 11th Annual Gala, A Celebration of Women in the Arts, alongside Chita Rivera, Rita Moreno, Vanessa Williams and Gloria Estefan, the latter of whom remarked "I wish I could tap like that. It would be a dream!" Schott is an award-winning choreographer and currently teaches tap at Broadway Dance Center in the heart of Times Square in New York.
Schott will be accompanied by her music director Scott Harris on piano. Born and raised in Toledo, Ohio, Harris graduated from Belmont University with a degree in composition and arranging and has made a living in Nashville's vibrant music scene as an arranger, orchestrator, producer, publisher, and multi-instrumentalist. In 2016, Harris was recruited to run A&R and music publishing for the Barbershop Harmony Society. He works with the artform's top arrangers from all over the world to create and produce new four-part a cappella arrangements for quartets and choruses and also curates the society's 80-year catalog of songs arranged in the barbershop style.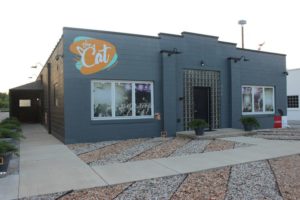 "Melissa Schott: The Key of Me" will run November 16 & 17 at 7:30 p.m. and November 18 at 4:00 p.m. at The Cat Theatre, 254 Veterans Way, Carmel, Indiana 46032. Tickets are $35 and $25 and reflect seating options and are available online at www.magicthreadcabaret.com, by calling 800-838-3006 or at the door. Cash beer and wine bar and snacks are available.
Dustin Klein and Tom Alvarez of Klein & Alvarez Productions, LLC most recently produced "Broadway's Leading Ladies: A Tribute" for the IndyFringe Festival in August, 2018. It was the top-selling show at its venue and the second highest-selling show of the entire festival. The producing partners were also behind the best-selling show of IndyFringe Festival 2016, "Calder, The Musical," which they turned into a full-length production that made its debut in January 2017 to packed houses in Indianapolis. The musical won two Mitty Awards for "Most Impressive Original Production" and "Most Impressive Set Design."
In November 2017, Klein and Alvarez debuted Magic Thread Cabaret, a nonprofit venture with the goal of "Connecting Songs to the Soul." The series is made possible by a generous $10,000 gift from arts patrons and philanthropists Marianne Glick and Mike Woods. It is fiscally sponsored by Fractured Atlas, the New York-based nonprofit technology company that provides business tools for artists. Other sponsors include Frank and Katrina Basile, Terry and Louise Lingner, Christina Kite, Noble Consulting, Diane Meyer Simon, Rachel Simon, BMO Harris Bank, Nancy Landman and Jeri Starbuck. Current Publishing is the media sponsor.
Magic Thread Cabaret will immediately follow Melissa Schott's shows with an encore six-show engagement this Christmas season of "Katy Gentry: Judy Garland LIVE!" in downtown Indianapolis' thriving Mass Ave Arts & Cultural District. A box office smash during its July, 2018 run at The Cat, this moving cabaret will delight new audiences at The District Theatre (formerly Theatre on the Square) with the powerful voice and personal touches that Gentry brings to the iconic entertainer's songbook.
"Katy Gentry: Judy Garland LIVE!" will run December 7, 8, 14 & 15 at 7:30 p.m. and December 9 & 16 at 4:00 p.m. at The District Theatre Cabaret Stage, 627 Mass Ave. in Indianapolis. Tickets are $30 for general admission, $25 for seniors (65+) and $20 for students with a valid ID. Cash beer and wine bar and snacks are available. Tickets are available online at www.indydistricttheatre.org, by calling 317-308-0800 or at the door.
###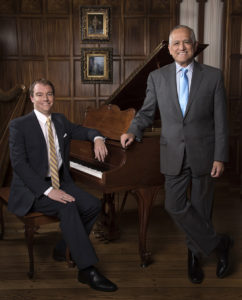 Klein & Alvarez Productions, LLC, which values a high degree of artistic excellence, seeks to provide performance, employment and educational opportunities for local artists. We believe that music, drama and dance can transform lives and enlighten society through art that is uplifting, thought-provoking and entertaining.