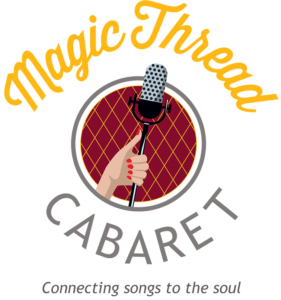 FOR IMMEDIATE RELEASE
February 16, 2018
(INDIANAPOLIS) — Tickets are now on sale for "Keith Potts: Here I Am," the inaugural show in Magic Thread Cabaret's new venue, The Cat Theatre, a 120-seat theatre on Veterans Way, positioned between the hip Carmel Arts and Design District and much-anticipated Monon Boulevard. Magic Thread Cabaret is The Cat's newest resident company.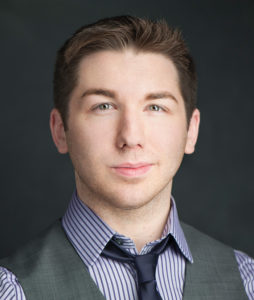 Cabaret fans will enjoy a night of music from the Great American Songbook and Broadway performed by the multi-talented and accomplished Indianapolis artist Keith Potts, accompanied by music director and pianist-composer Dustin Klein, drummer Rocky Martin and bassist Hannah Marks.
Producing partners Klein and Tom Alvarez of Klein & Alvarez Productions, LLC staged the best-selling show of IndyFringe Festival 2016 and in 2017 and presented the world premiere of the full-length, top-selling "Calder, The Musical" that was recognized by theatre critics with two Mitty Awards for "Most Impressive Set Design" and "Most Impressive Original Production." Klein and Alvarez followed up with the debut of Magic Thread Cabaret in November 2017 featuring former Great American Songbook Youth Ambassador Lucas DeBard to packed houses in Indianapolis.
Magic Thread Cabaret is a nonprofit venture with the goal of "Connecting songs to the soul." The series is made possible by a generous $10,000 donation from arts patrons and philanthropists Marianne Glick and Mike Woods. It is fiscally sponsored by Fractured Atlas, the New York-based nonprofit technology company that provides business tools for artists. Other sponsors include Frank and Katrina Basile, Terry and Louise Lingner, Christina Kite, Noble Consulting, Diane Meyer Simon, Rachel Simon, BMO Harris Bank, Nancy Landman and Jeri Starbuck. Current Publishing is the media sponsor.
Keith Potts is an Indianapolis actor and musician who has performed locally with Actors Theatre of Indiana, BOBDIREX, Phoenix Theatre, Indy Shakes, and Beef & Boards. Other credits include Goodspeed Opera House, Merry-Go-Round Playhouse, Surflight Theatre, among other regional and touring companies. He can also be heard on the original cast recording of "The Theory of Relativity" from PS Classics. Potts wrote the music and lyrics for the musical "V-V-Voice" with writing partner Scott Damian that's currently in development with Tony-nominated producer Heather Provost. This month, Keith is performing in "The 25th Annual Putnam County Spelling Bee" for Actors Theatre of Indiana at The Studio Theatre at the Center for the Performing Arts. He is a proud graduate of The Boston Conservatory and member of Actors' Equity Association.
Dustin Klein is a songwriter/composer, music director, producer and record producer. He's acted and performed in several musical theatre productions and written several children's plays. Klein is an educator at The Orchard School where he has been the choir director and drama teacher for 15 years, directing numerous musicals and plays. He has also participated in musicology seminars and conferences in Europe, was awarded two grants from the National Endowment for the Humanities to study Bach and Mozart, and directed an opera in summer 2014 at the Bach-Archiv in Leipzig, Germany. Klein has studied and played piano for 25 years and performs for private events throughout the Indianapolis area, as well as instructing and coaching several private students in voice and piano studies.
Rocky Martin is a junior jazz studies major at Indiana University's Jacobs School of Music in Bloomington. A Vic Firth educational contributing artist, National Association for Music Education collegiate author, and shedthemusic.com online educator, Martin is very active in jazz and drum set education, teaching drum lessons privately in Chicago and Bloomington. He is well versed in a multitude of playing styles and performances as a drummer and percussionist. Martin's versatility is showcased in several different projects, including recording with and co-leading jazz combo Heartland Trio, and arranging for and performing with Bloomington's New Orleans-style brass party band B-Town Brass Band. He is also immersed in IU's theater department, playing in orchestras for mainstage shows like "Jesus Christ Superstar" and "Urinetown". He is currently workshopping a new original musical, "The Wave," written by NYC playwright Or Matias.
Hannah Marks is a bassist, bandleader, and educator living in Bloomington. Marks's main project is her band, Heartland Trio. She plays bass in several local bands and ensembles, including ExWo, the Post-Modern Jazz Sextet, Monika Herzig's "The Whole World in Her Hands," the Terre Haute Symphony, and the Columbus Philharmonic. She has played with Walter Smith III, Ingrid Jensen, Delfeayo Marsalis, and Ann Hampton Callaway. Marks is a junior jazz studies (double bass) major at Indiana University's Jacobs School of Music, where she studies with Jeremy Allen and Todd Coolman. In addition to her own projects, she currently plays in the Tom Walsh Big Band and is a former member of the IU Soul Revue.
Potts and the musical trio will perform "Here I Am" twice each night Friday, March 2 and Saturday, March 3, 2018 at 7:00 p.m. and 9:30 p.m. at The Cat, 254 Veterans Way (formerly 1st Ave. SW), Carmel, Indiana 46032. Tickets are $35/$25/$15 and reflect seating options, with a beer and wine cash bar and light refreshments. Patrons can buy tickets online at https://keithpotts.bpt.me or reserve their seats by calling (317) 649-4CAT or emailing willwood@thecattheatre.com.
Dates for the remainder of the series at The Cat are as follows:
July 6 & 7: Katy Gentry is "Judy Garland LIVE!"  
September 7 & 8: Corby York brings "Heart & Music"
November 16 & 17: Melissa Schott in "The Key of Me"
A subscription to the 2018 Magic Thread Cabaret season that includes all four shows and priority seating can be purchased by emailing tomalva@gmail.com.
###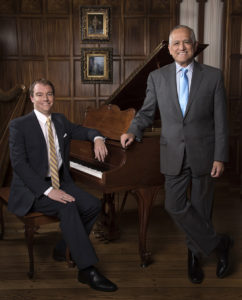 Klein & Alvarez Productions, LLC, which values a high degree of artistic excellence, seeks to provide performance, employment and educational opportunities for local artists. We believe that music, drama and dance can transform lives and enlighten society through art that is uplifting, thought-provoking and entertaining.