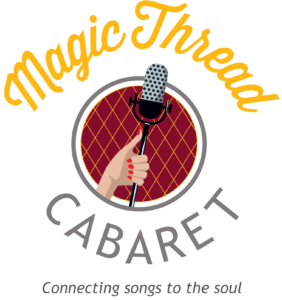 FOR IMMEDIATE RELEASE
September 1, 2017
(INDIANAPOLIS) — After creating and producing the best-selling show of IndyFringe Festival 2016 and turning "Calder, The Musical" into a top-selling, full-length musical production at IndyFringe Basile Theatre in January and February 2017, producing partners Dustin Klein and Tom Alvarez are pleased to announce they're bringing a new entertainment option to Central Indiana music fans, Magic Thread Cabaret, soon to be "connecting songs to the soul."
Alvarez, a principal of Klein & Alvarez Productions, LLC, arts writer and regular contributor to WISH-TV's Indy Style, said, "We are delighted to showcase and provide opportunities for local artists and present an urbane art form that has become increasingly popular with Indianapolis audiences."
Thanksgiving weekend, cabaret enthusiasts will enjoy high-quality entertainment and a memorable night out right in the heart downtown Indianapolis' thriving Mass Ave Arts & Theatre District. IndyFringe Basile Theatre will host the first show in the Magic Thread Cabaret series, thanks, in part, to a generous donation from long-time arts patrons Frank and Katrina Basile. Magic Thread Cabaret is a nonprofit venture that is fiscally sponsored by Fractured Atlas, the New York-based nonprofit technology company that provides business tools for artists.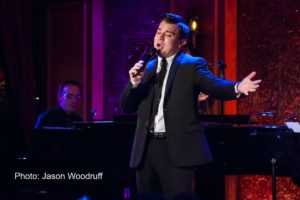 Rising young talent Lucas DeBard will headline four performances of his show, "I'll Take Romance," featuring standards from the "Great AmericanSongbook," alongside a trio of musicians. A student of vocal performance at Indiana University Bloomington's prestigious Jacobs School of Music, DeBard was the 2015 winner of The American Songbook Foundation's annual Songbook Academy® competition, awarded to the best-of-the-best young artists of classic Broadway, jazz, and popular music. Since then, the Lebanon, Indiana native has gone on to thrill audiences at The John F. Kennedy Center for Performing Arts in Washington D.C., Carnegie Hall and Feinstein's/54 Below in NYC, Sunnylands in Rancho Mirage, California, The Palladium at the Center for Performing Arts in Carmel, Indiana, and has even performed the national anthem at an Indianapolis Colts game inside Lucas Oil Stadium. DeBard has also performed with Michael Feinstein, Brian Stokes Mitchell, Ana Gasteyer, Marilyn Maye and Maddie Baillio.
Opening weekend for Magic Thread Cabaret's Lucas DeBard show is Friday, November 24 and Saturday, November 25, 2017 with two performances each night at 7:30 p.m. and 10:00 p.m. at IndyFringe Basile Theatre, 719 E. St. Clair St. Indianapolis, IN 46202. Tickets are $15/$25/$35 and reflect seating options, with a wine and beer cash bar and light refreshments. Tickets are for sale online at www.indyfringe.org and by phone at (317) 308-9800. Future dates and acts in the Magic Thread Cabaret series will be announced.
###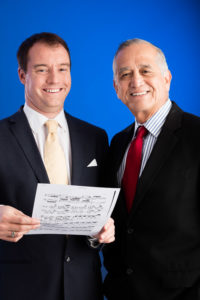 Dustin Klein, Tom Alvarez and Lucas DeBard are available for interviews. Contact Shannon Samson at (317) 999-7088 or shannonsamson22@gmail.com for assistance and high-resolution photos.
Klein & Alvarez Productions, LLC, which values a high degree of excellence, seeks to provide performance, production, training and monetary opportunities for local artists. We believe that music, drama and dance can transform lives and enlighten society through art that is uplifting, thought-provoking and entertaining.