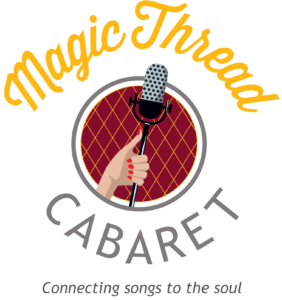 FOR IMMEDIATE RELEASE
January 24, 2018
(CARMEL, Ind.) — After relocating to its new venue in the Carmel Arts District, Magic Thread Cabaret is pleased to announce another transformative milestone, a generous $10,000 donation from arts patrons and philanthropists Marianne Glick and Mike Woods to kick off the 2018 season. This season sponsorship enables Klein & Alvarez Productions, LLC to fulfill its mission of delivering a high degree of artistic excellence to music fans, while creating lucrative performance opportunities for talented artists in Central Indiana.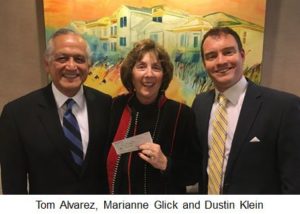 "Mike and I love cabaret as an art form," said season sponsor Marianne Glick, referring to her husband, Mike Woods, CEO and owner of M.S. Woods Real Estate in Indianapolis. "The artist chooses particular songs to tell a story that's personal to them. So, you get to know the artist in a deeper way and enjoy great music at the same time. One of the things that we like about the Magic Thread Cabaret is the focus on Indiana performers. Supporting local artists is important to us."
Glick is the retired president and founder of Glick Training Associates, a training and consulting firm that enhances employee effectiveness. She serves on the board of directors for the Gene Glick Company, United Way of Central Indiana, IUPUI Chancellor's Advisory Council, Central Indiana Community Foundation, Goodwill of Central and Southern Indiana and the board of trustees of Ivy Tech Community College. She is chair of the Eugene and Marilyn Glick Family Foundation and president of the TeenWorks board. An accomplished artist herself, Glick is the president and owner of Glick Art, winning awards for her paintings in juried competitions across the nation and also donating pieces to raise money for nonprofits. Glick's personal mission is to ignite, inspire and direct energy for positive action.
"My producing partner, Dustin Klein, and I couldn't be more pleased that Marianne and Mike, who were sponsors for 'Calder, The Musical,' have once agreed to support us through their sponsorship of our inaugural 2018 Magic Thread Cabaret season at The Cat Theatre," said Managing Director Tom Alvarez. "We are thankful for their generosity, but also grateful for their belief in Klein & Alvarez Productions, LLC and our creative collaboration in general."
Magic Thread Cabaret debuted its season with former Great American Songbook Youth Ambassador Lucas DeBard to packed houses in Indianapolis in November 2017. Since then, Klein and Alvarez have announced the remaining 16 shows in the series will be performed as a resident company of The Cat Theatre in Carmel, a hip, modern, 120-seat venue on Veterans Way, formerly 1st Avenue SW.
Klein & Alvarez produced the best-selling show of IndyFringe Festival 2016 and in 2017, staged the world premiere of the full-length, top-selling "Calder, The Musical" that was recognized by theatre critics with two Mitty Awards for "Most Impressive Set Design" and "Most Impressive Original Production."
Magic Thread Cabaret is a nonprofit venture with the goal of "Connecting songs to the soul." It is fiscally sponsored by Fractured Atlas, the New York-based nonprofit technology company that provides business tools for artists. Locally, sponsors include Frank and Katrina Basile, Terry and Louise Lingner, Christina Kite, Noble Consulting, Diane Meyer Simon, Rachel Simon, BMO Harris Bank, Nancy Landman and Jeri Starbuck. Current Publishing is the media sponsor.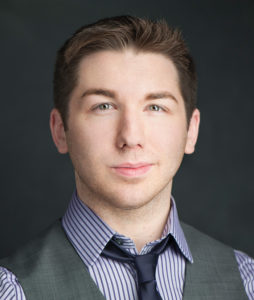 March 2 & 3: Keith Potts presents "Here I Am"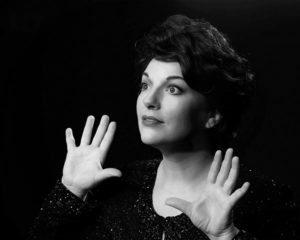 July 6 & 7: Katy Gentry is "Judy Garland LIVE!"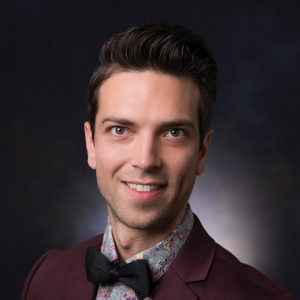 September 7 & 8: Corby York brings "Heart & Music"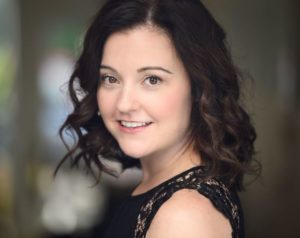 November 16 & 17: Melissa Schott in "The Key of Me"
The artists will perform two shows each night at 7:00 p.m. and 9:30 p.m. Tickets for individual performances at The Cat, 254 Veterans Way, Carmel, Indiana 46032, are $35/$25/$15 and reflect seating options, with a beer and wine cash bar and light refreshments. Patrons can reserve their seats now by calling (317) 750-2484 or by emailing willwood@thecattheatre.com. A subscription to the 2018 Magic Thread Cabaret season that includes all four shows and priority seating can be purchased by emailing tomalva@gmail.com. New subscribers will save 20 percent off each price level until February 1st.
###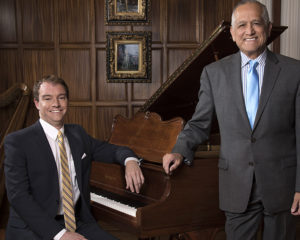 Klein & Alvarez Productions, LLC, which values a high degree of artistic excellence, seeks to provide performance, employment and educational opportunities for local artists. We believe that music, drama and dance can transform lives and enlighten society through art that is uplifting, thought-provoking and entertaining.